VR eliminated the need for multiple prototypes resulting in significant cost savings for Astheimer
Udfordringer
• To re-introduce scale and interactivity to product design
• To reduce costs on projects
• To save time on projects
• To transfer the cost and time saving to their clients
Løsninger
The delivery of presentation-ready product files for VR within their design presentations. Purchased VRED Presenter and VIVE headset to enable the activae use of VR when presenting designs to clients.
Fordele
• Reviewing designs in scale in real-time
• Eliminated the requirement for expensive prototypes
• Enable the client to review the design at more stages in the process
• Symetri's VR, presentation and product design skills
• The transparency of costs and budgets between Symetri and Astheimer
• The ongoing support from the Symetri team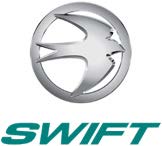 Swift is the UK's largest manufacturer of touring caravans, motorhomes and holiday homes.
Læs mere