The City of Helsinki - Pioneers introducing BIM
Udfordringer
Change from 2D to 3D and BIM
Need to be able to deliver IFC and BIM data
Løsninger
Creation of 'kitchen libraries families' in Autodesk Revit
Methodology
Courses
Fordele
The software itself is worth very little if not accompanied by highly competent consultancy. This is where Symetri plays an important role.
Creation of a library of families developed especially for the use of professional kitchen designers.
Daily benefits as the job would be impossible without it
Close relationship with other users of the library families makes communication easier
BIM ensures that all elements fit into the model that the architect or constructing engineer is providing, avoiding collisions physically on site, saving considerable waste and costly time.
Contact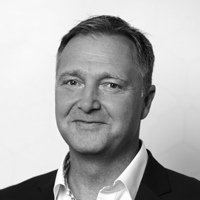 Det nye OUH (Odense Universitetshospital) er hidtil det største nybyggede sygehusprojekt i Danmark. Det er et offentligt byggeri, hvilket betyder, at det for projektet er et lovkrav at BIM-modeller klassificeres jf. IKT-bekendtgørelsen 118 af 06-02-2013.
Læs mere

Hvordan skaber I et sammenhængende projektmateriale, som lever op til de krav, der stilles fra fx AB18 & YBL18? - Det er tid til at få den digital agenda på tegnebrættet og se på softwareløsningers muligheder for at skabe "entydighed" og "sammenhæng" imellem model, tegninger, beskrivelser og tilbudsliste.
Læs mere